Thinking about cutting the cord on cable TV?
Before you do, there's lots to consider. Check out our guide below to learn more about streaming, including the devices you'll need, how much you may expect to pay, and the content included so you can pick the streaming services that best suit your family.
Here are some tips to help you understand streaming TV.
Tip 1:
Pick Your Streaming Service
Make a list of your favorite shows, then choose the services that work best for you.
Tip 2:
Pick Your Streaming Device
Unless you are using a smart TV, a streaming device will be needed for each TV that you plan to view programming on. Select your streaming device from these popular devices listed below.
Tip 3:
Pick Your Internet Speeds
Internet speeds are key to a great streaming experience. Select the Internet speed to meet your home's needs.
Streaming Services

Get the perfect hybrid of cable and streaming with MergeTV from ATMC. Along with your ATMC channel lineup, you'll get our most popular features, like High Definition, Cloud DVR, Start Over and Look Back. Best of all, there is no need for cable boxes or their fees!
View Other Streaming Options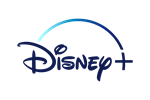 Check out our library of streaming options to find the perfect match for your entertainment.
Streaming Devices
As an Amazon Associate ATMC earns from qualifying purchases.
ATMC is not endorsed by or affiliated with Apple®, Amazon®, Android®, or Google®, and all trademarks are those of their respective owners.

Have more devices in your home using streaming services? ATMC Internet Speeds of up to 1 Gig will keep you and your family streaming without interruption.
Need Wi-Fi in Every Room?
We've got you covered.
If you have a large home and want the ability to stream in every room, you may want to consider adding a managed Wi-Fi solution. Doing so can extend your Wi-Fi signal and provide seamless Internet coverage.